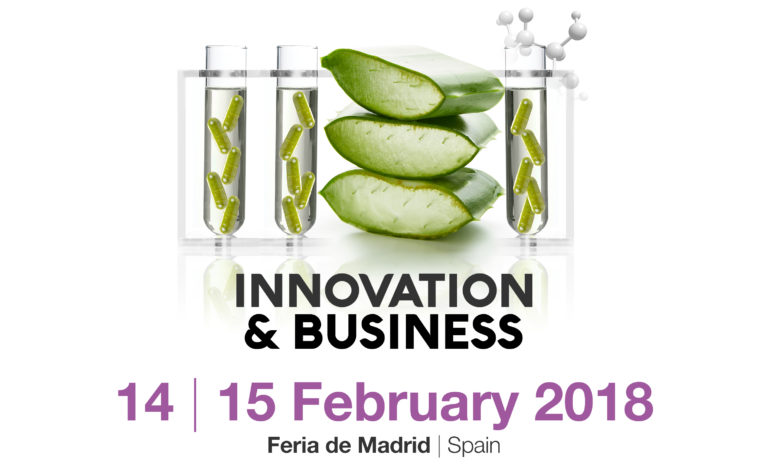 The second edition, that will take place in Madrid on 14th and 15th February 2018, will increase its formative content with the incorporation of international speakers of the highest level in its Scientific Congress.
The NTC Next conferences, where the most important international manufacturers of functional ingredients will participate, will become the nucleus of the innovation of the event, generating a great attraction pole for professionals in R&D&i from the fields of food, pharmaceuticals and cosmetic.
Contract Manufacturers, a new focus of development for the contest, based on the suggestions received by the visitors of the first edition.
High expectations
Nutraceuticals Europe will hold its second edition on 14th and 15th February 2018, with the renewed confidence of almost all the companies participating in this year's edition.
The results obtained in its debut, have been evaluated as "very positive" by the participating companies and, without any doubt, the event has a consistent basis for its consolidation in the international calendar of the sector.
The efforts made by the organizers for the launch of 2018 edition, anticipate a significant increase in the number of exhibiting companies, as well as national and international institutional support.

Innovation as an aim
NUTRACEUTICALS Europe – Summit & Expo will potentiate its educational content by strengthening the international character of its Scientific Congress. The Congress, which had assistants from eight countries in its first edition, is finalizing the outline of the next edition, which will include a list of Doctors of the most relevant Universities in Europe, as well as first-line professionals from the European Organizations linked to the sector.
For another side, NTC Next will continue to attract world's most innovative functional ingredients manufacturers, which will unveil their latest developments in research and development.
The event will become the annual meeting of innovation and the development of nutraceutical products, agglutinated in it call to the most relevant professionals in the field of research and development of products of the food, pharmaceutical and cosmetic industries, to the scientific community and all the professionals who are part of the value chain of the sector.
Contract manufacturers
Attending the suggestions received by the visitors of the event, the NUTRACEUTICALS Europe – Summit & Expo organizers,  will reinforce the presence of companies dedicated to the manufacture of nutraceutical products for third parties.
The growing demand from consumer for value-added products in the field of nutrition, makes product development advice even more necessary. For this reason and in order to facilitate the high-value contracts for visitors, the organizers will enhance the presence of this type of exhibitors in the next edition.