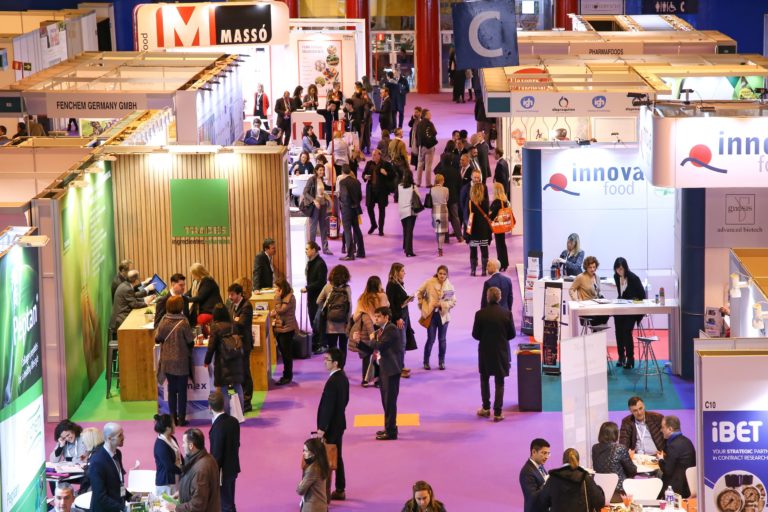 Under the chairmanship of AFCA, in the figure of Professor. Andrés Gavilán, Nutraceuticals Europe Congress will bring together an outstanding group of speakers at the highest international level.
The most relevant Scientific Congress in Europe specialized on functional ingredients and novel ingredients.
The second edition of Nutraceuticals Europe Congress, will bring together in Madrid on 14th and 15th February 2018, the highlight scientific community, specialized on functional ingredients and novel ingredients.
Conducted by Professor Andrés Gavilán, President of the Advisory Committee of the Congress, together with the participation of prestigious international speakers, the second edition of the congress aims to become the most relevant scientific event of his specialty in Europe.
To date, have already confirmed their participation as speakers the following personalities: Prof. George Britton, Dr. Mauro Serafini, Dr. Sybille Buchwald-Werner, Dr Arthur Ouwehand, Prof. Andreu Palou, Prof. Francesc Montejo, Dr. Guillermo Álvarez, Prof. Manuel Pérez, Prof. Andrés Gavilán and Dr. Maria Teresa García.
High specialization topics and latest scientific studies
The content developed for Nutraceuticals Europe Congress 2018, will emphasize on the more recent studies, always with the maximum scientific rigor and presented by experts with an extensive experience in the field of research at the European level.
The topics that will be addressed at this edition are:
Health declarations, enzymes and botanic substances
Neuromarketing
Carotenoids intended functional foods
BELFRIT Project
Medicinal plants
Probiotics choiced for gastrointestinal diseases treatment intended infant population.
Metabolic syndrome
Functional foods-minus (-) y Functional foods-plus (+)
Food legislation on nutrients and other substances with healthable properties
Food allergens
Probiotics: Last scientifical news
Interactions between nutrients and medicines
The delegates inscriptions are open
Congress has special rates for all professionals who register before December 15th, 2017.
Organizers expects to exceed the figure of 220 delegates who participated in the first edition, as well as the number of international attendees from more than 25 countries.