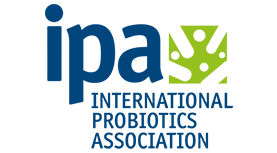 The International Probiotics Association (IPA), an entity made up of more than 70 companies from all over the world, united by their interest in probiotic ingredients, will collaborate in the development of Nutraceuticals Europe.
IPA, The maximum exponent of probiotics in the world.
The International Probiotics Association (IPA) is an international organization whose members are part of both the industry and the international academic community. The main objective of IPA is to provide a unique forum for the exchange of knowledge about research and the latest advances in probiotic technology, as well as the development of new products.
IPA has the status of an NGO before Codex Alimentarius and is the global voice of probiotics since its members include most industrial producers from all over the world.
In addition, the IPA works with government agencies and the industry to help set scientific standards for probiotic supplements, probiotic pharmaceuticals and functional foods. In the same way, IPA educates consumers about the health benefits of probiotics, in humans and animals.
More exhibitors, better training content
The second edition of Nutraceuticals Europe Summit & Expo will be held in Madrid on 14 and 15 February next year the highlights of the international community specialized functional ingredients and novel ingredients.
The event will have the participation of nearly 100 companies, significantly more than the 60 participants of its first edition. The data confirms the industry's interest in functional ingredients, as well as the great acceptance of a format that combines the scientific training content with commercial development, thanks to the participation in the event of managers with great purchasing power and / or prescription in functional ingredients.
Regarding the number of visitors, the organizers estimate an increase of more than 25% compared to the edition held in 2017, hoping to reach 2,500 professionals in the food, pharmaceutical and cosmetic sectors. The forecast also points to an international participation that will exceed 20%.