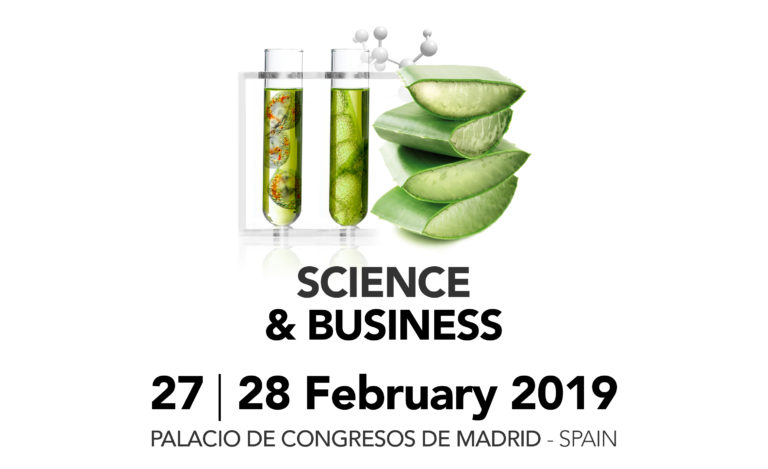 Nutraceuticals Europe – Summit & Expo consolidates as a reference event in the nutraceutical sector launches its third edition, to be held on the 27 and 28 of February 2019 in Madrid
Under the claim "Science & Business", the international event of functional and novel ingredients, Nutraceuticals Europe – Summit & Expo, presents its most international edition.
The excellent results of its second edition, with more than 2000 professional visitors from 27 different countries, 71% of which were decision-makers, and 100 participating companies, Nutraceuticals Europe – Summit & Expo, will be again the reference event of the sector in the South of Europe, betting on the growth of international brands and consolidating the presence of leading firms of the sector.
The third edition of the even will be held on February 27 and 28, 2019 at the Palacio de Congresos de Madrid, thus reinforcing its differential values. On the one hand, the promotion of science and innovation through the training content in the different areal designed for the transmission of knowledge: The Scientific Congress, NTC Next Conferences, and the Seminar Theatre. And, on the other hand, the generation of business, an essential factor for the development of functional ingredients and novel ingredients, present in the large commercial exhibition area.
The event has the participation and support of the main associations of the sector, both national and international. To the 25 institutions in the second editions, will be added other international organizations.
NUTRACEUTICALS Europe has once again the strategic support of AFCA, a non-profit business association, which brings together over 120 manufacturers and marketers of food additives and supplements, AFCA holds the Presidency of the Scientific Congress since the first edition of the event.