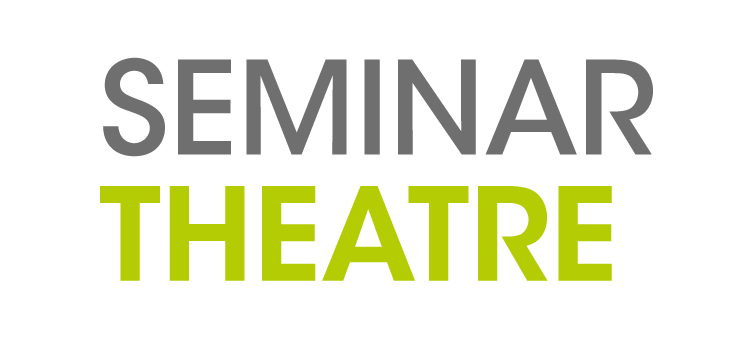 The third edition of Nutraceuticals Europe – Summit & Expo is committed to science, research and innovation of the participating companies.
The Summit of Nutraceuticals Europe will have conferences given by companies in the sector, in which they will present their latest innovations and scientific advances. In this way, after two editions of academic content, the event opens the doors to the scientific level that companies live day by day.
In the Nutraceuticals Europe exhibition, the visitors of the event will find in the Seminar Theatre a stage where the brands will deepen in last generation products.
27 FEBRUARY 2019
10.40-11.00 CLEAN LABELLING FOR SOLID ORAL DOSAGE FORMS
Dr. Yunis Mahmud – Technical director – BIOGRUND
11.20-11.40 THE VALUE OF INDUSTRIAL PROPERTY – OEPM
11.40-12.00  "FINDING THE WEAKEST LINK IN YOUR SUPPLY CHAIN – A HOLISTIC PLAN TO PROTECT YOUR BRAND" 
David Trosin – Global business development director of health science – NSF International
12.00-12.20 PROBIOTICS: NEW APPLICATIONS
Anton Romani – Nutra product manager – DISPROQUIMA
12.20-12.40 FLAVOURS FOR FUNCTIONAL CONFECTIONERY PRODUCTS
Markus Wolters – Sales manager export – CURT GEORGI
12.40-13.00 CLINICAL EVIDENCE OF A SPECIAL FENUGREEK EXTRACT ON MALE AN FEMALE LIBIDO AND ITS USE DURING ANDROPAUSE AND MENOPAUSE
Joan Martinez Guijarro – Solchem technical & development manager – SOLCHEM
13.00-13.20 ENOSTIM, THE NATURAL MALE ENHANCER
Sitaru Stefan-Emil – International area manager health division – NEXIRA
13.20-13.40  POSSIBILITIES AND NEW TECHNOLOGIES IN SOFTGELS
Elizabeth Morgan – Innovations manager – EUROCAPS
13.40-14.00  NATURAL NUTRITIONAL INGREDIENTS FOR THE BEAUTY OF THE SKIN – A COMPLEMENTARY APPROACH TO SOOTHE AND HYDRATE MODERN SKINS 
Giam Piero Maliziola – Pharma and nutrition manager – SEPPIC
15.20-15.40  DELPHINIDIN-RICH MAQUI BERRY EXTRACT IMPROVES BONE METABOLISM AND PREVENTS BONE LOSS
Stefanie Lang – Research manager – ANKLAM
16.00-16:20 THE NATURAL SYNERGIC COMBINATION OF OLIVE INGREDIENTS: NATUROLIVE COMPLEX
Manuel Santiandreu – Business manager – DERETIL
28 FEBRUARY 2019
10.20-10.40
VIVAPUR® MCG – A POWERFUL STABILIZER FOR NUTRACEUTICAL DISPERSIONS 
Hanna Bogner – Application scientist – RETTENMAIER IBERICA
10.40-11.00
BENEFITS OF PROBIOTICS IN SKIN CARE
Pedro De La Fuente – R&D director – NUTRIS
11.00-11.20
PALATINOSE™ – THE CARBOHYDRATE OF THE FUTURE FOR OPTIMIZED FUEL MANAGEMENT 
Alan Osbahr – Customer technical support manager – BENEO
11.20-11.40 GUT HEALTH: INNOVATIVE RESEARCH ON FUNCTIONAL BENEFITS OF WEISHARDT'S PATENTED FISH COLLAGEN PEPTIDES
Anna Callao – Farmacéutica-Responsable departamento Técnico – WEISHARDT
11.40-12.00 SPICEUTICALS – THE NUTRITIONAL SECRETS OF SPICES
Cristina Alsina- Técnico, departamento técnico- responsable área alimentación – INQUIAROMA
12.00-12.20 CONCEPTS INSPIRED ON HEALTH NUTRITION TRENDS 
Ainara Marroquín – Product manager  /  Neus Giralt – Application technologist  – IMCD
12.20-12.40 RIBODIET®: A NATURAL PERSPECTIVE FOR THE CONTROL OF ALZHEIMER DISEASE
Alessandro Sgherbini – Sales marketing manager – PROSOL 
12.40-13.00 FLAVOURING SOLUTIONS FOR SUGAR AND FAT REDUCTION
Cristina Pereira – R&D and product manager – METAROM
13.00-13.20 IMPROVE VISION AND EYE HEALTH IN THE DIGITAL ERA WITH ASTAREAL® NATURAL ASTAXANTHIN
Maryanne Mburu- Senior key account manager – ASTAREAL
13.20-13.40 INULIN: THE DIETARY FIBER FOR HEALTHY AND   TASTY FOOD
Eszter Heijnen – Technical sales sensus – BRENNTAG
13.40-14.00 TENDOFORTE®, BIOACTIVE COLLAGEN PEPTIDE FOR STRONGER TENDONS AND LIGAMENTS
Jean Luc Guichard – H&N development & sales manager – GELITA
You can find all the information about the Seminar Theater at the following link: PROGRAM SEMINAR THEATER 2019
The registration of visitors to Nustraceuticals Europe is now open and has a 50% discount until January 18, 2019: VISITORS REGISTRATION – NUTRACEUTICALS EUROPE