PALACIO MUNICIPAL DE CONGRESOS DE MADRID​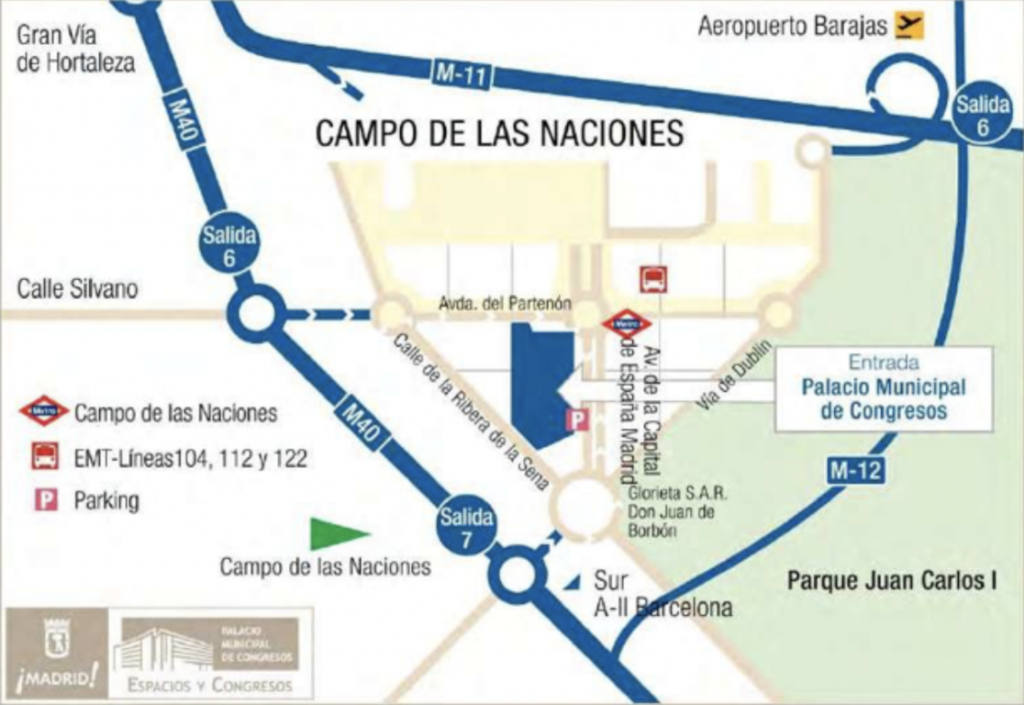 Located in the Campo de las Naciones, business development center of Madrid, it is a modern and bright building, perfect to host congresses. It has hosted international events such as the meeting in Spain of the International Monetary Fund and the World Bank, summits of the European Union, NATO, UN and medical, pharmaceutical, professional and economic congresses.
It also holds conventions, large and small business events, professional shows, shows and concerts. Unique work of the Architecture Workshop of Ricardo Bofill has exhibition areas, auditorium, a powerful multi-purpose room and rooms of different capacities.
5 minutes from the Madrid-Barajas airport, its communications are excellent, both by metro and bus as well as private transport.